Product introduction:
NR/SBR rubber sheet has excellent physical properties including abrasion resistance, good tensile strength, low compression set and high tear properties. Resistance also to some organic solvents and many organic salts and acids. These are good general properties, which will vary between grades.
Features:
1) SBR materials tend to have resistance to tearing, ozone and general weathering.
2) Excellent mechanical properties.
3) More resistant to ageing and temperature than Natural Rubber.
Technical data:
Quality
Specific Gravity
Tensile Strength
Elongation
Hardness
Temperature
SBR Rubber
1.5 g/cm3
3.5 Mpa
200%

65+/-5 shore A

75+/-5 shore A

-20/+70℃
1.4 g/cm3
5.0 Mpa
220%

50+/-5 shore A

65+/-5 shore A

-20/+70℃
Application
They are widely used as skirt-board sheets, bridge bearing pads, shot blasting sheets, chute lining, high tensile tan gum sheets and commercial sheets with or without cotton insertion etc.
ITEM NO.
TRS005
Resistance
Thickness

1.0m

2.0mm

3.0mm

4.0mm

5.0mm

6.0mm

8.0mm

10.0mm

12.0mm

15.0mm

20.0mm

30.0mm

Oil
Not Recommended
Width
1000mm 1200mm 1400mm
Aging
Not Recommended
Length
5m / 10m
Fuel
Not Recommended
Colour
Black / Red
Acidity
Not Recommended
Insertion
0 ply/ 1 ply / 2 ply / 3 ply
Surface
Smooth/Textured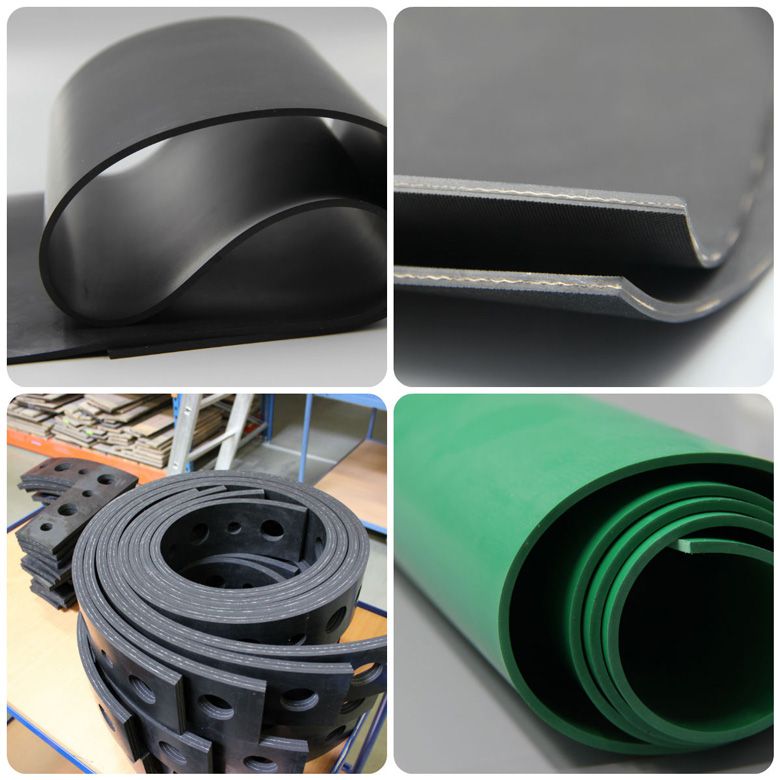 OEM & customized size are agreed. Packing in rolls and pallets.