Product introduction:
EPDM rubber sheet is one of the most versatile types of rubber sheeting and is the most suitable for outdoor applications. EPDM rubber sheet is highly resistant to ageing, even when exposed to the most aggressive external conditions.EPDM rubber sheet maintains its properties even when subjected to a wide range of temperature differences. As a result it is consistently used in general industry and in construction, marine and outdoor applications.
Features:
1) Excellent inherent high and low temperature ranges.
2) Good resistant to attack by oxygen, U.V., Ozone and extreme weather environments, and will give long service in these conditions.
3) Resistance to Chemicals; resistant to many chemicals .
4) Good resistance to many corrosive chemicals.
Technical data:
Quality
Specific Gravity
Tensile Strength
Elongation
Hardness
Temperature
5%EPDM Rubber
1.45 g/cm3
4Mpa
200%
65+/-5 shore A
-30/+80℃
10%EPDM Rubber
1.45g/cm3
4Mpa
220%
65+/-5 shore A
-30/+80℃
30%EPDM Rubber
1.4 g/cm3
5 Mpa
250%
65+/-5 shore A
-30/+80℃
Application
It is highly recommended for applications where the elastomer will have excessive exposure to the environment. It provides excellent chemical resistance and dynamic properties. E.P.D.M. material is considered a non-oil resistant material.
ITEM NO.
TRS007
Resistance
Thickness

1.0m

2.0mm

3.0mm

4.0mm

5.0mm

6.0mm

8.0mm

10.0mm

12.0mm

15.0mm

20.0mm

30.0mm

Oil
Good
Width
1000mm 1200mm 1400mm
Aging
Not Recommended
Length
5m / 10m
Fuel
Not Recommended
Colour
Black
Acidity
Good
Insertion
0 ply/ 1 ply / 2 ply / 3 ply
Surface
Smooth/Textured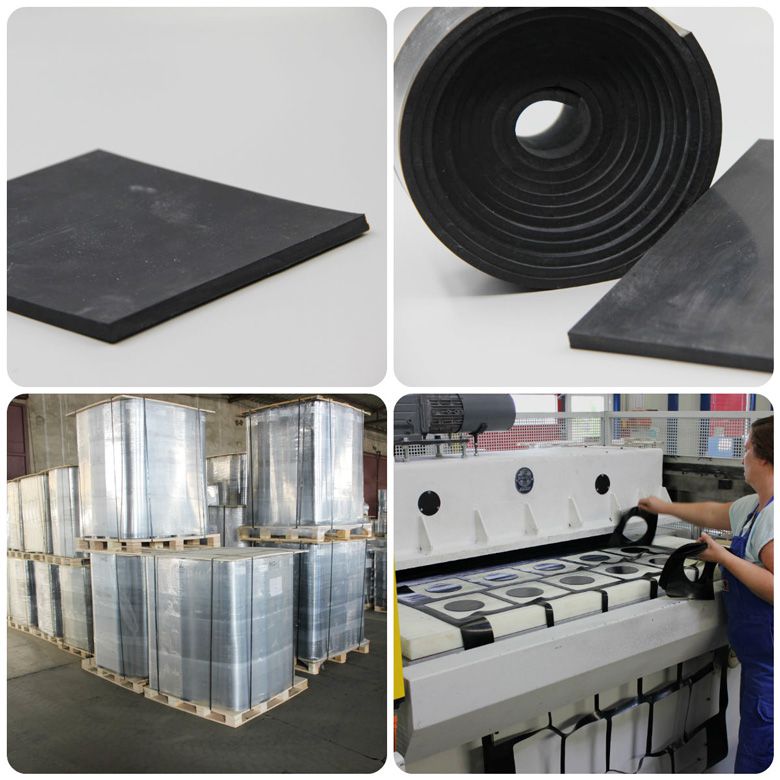 OEM & customized size are agreed. Packing in rolls and pallets.