Product introduction:
NBR rubber sheet has excellent resistance to petroleum based fluids, oils, solvents and greases - but only average resistance to aromatic hydrocarbons.. These are general properties, which will vary between grades. Specifically withstand industrial oils, hydrocarbons, kerosene and high temperatures. Our NBR rubber sheet is mainly used in the manufacture of seals and other industrial environments, in food grades for the food processing and health industries.
Features:
1) Working temperature range -30° + 120°C.
2) Good general resistance to oils.
3) Good mechanical properties especially tensile strength, flexibility, compression set and impermeability to gases.
4) Moderate ageing properties.
5) Moderate resistance to low temperature.
Technical data:
Quality
Specific Gravity
Tensile Strength
Elongation
Hardness
Temperature
5%NBR Rubber
1.45 g/cm3
4Mpa
200%
65+/-5 shore A
-20/+70℃
10%NBR Rubber
1.45g/cm3
4Mpa
220%
65+/-5 shore A
-20/+70℃
30%NBR Rubber
1.4 g/cm3
5 Mpa
250%
65+/-5 shore A
-20/+70℃
Application
Resistance to chemicals; resistant to inorganic chemical products, except oxidising acids and halogens.
ITEM NO.
TRS008
Resistance
Thickness

1.0m

2.0mm

3.0mm

4.0mm

5.0mm

6.0mm

8.0mm

10.0mm

12.0mm

15.0mm

20.0mm

30.0mm

Oil
Good
Width
1000mm 1200mm 1400mm
Aging
Not Recommended
Length
5m / 10m
Fuel
Not Recommended
Colour
Black
Acidity
Good
Insertion
0 ply/ 1 ply / 2 ply / 3 ply
Surface
Smooth/Textured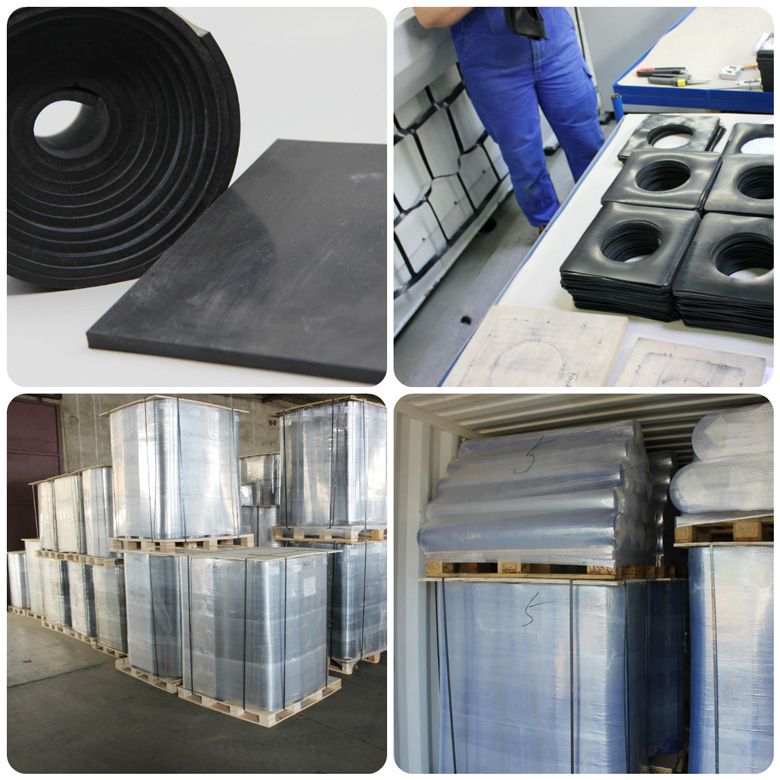 OEM & customized size are agreed. Packing in rolls and pallets.