Product introduction:
Abrasion resistant rubber sheets are compounded from high grade natural rubber to provide the best resistant to cut, wear and abrasion. Abrasion rubber sheet has such characters as strong tensile resistance and high resilience, which effectively improves the performance of wear and corrosion resistance.Abrasion rubber sheet can effectively absorb and repulse the impact and friction force, which takes the loss to a minimum, the noise to the lowest, showing the characteristics of soft kill.
Features:
1) High tensile strength and elongation, abrasion.
2) Sound absorption properties are used to good effect in improving the working environment.
3) Made from high quality natural gum rubber.
4) Resistance to chemicals, good resistance to acids, alkalis and salts.
Technical data:
Quality
Specific Gravity
Tensile Strength
Elongation
Hardness
Abrasion
Temperature
Abrasion Rubber Sheet
1.05 g/cm3
18 Mpa
550%
40+/-5 shore A
100 mm3
-20/+80℃
1.20 g/cm3
16 Mpa
450%

40+/-5 shore A

60+/-5 shore A

120 mm3
-20/+80℃
Application
Apply to punch the seal gasket and others which have abrasion resistance, anti-impact and good cushion performance.
ITEM NO.
TRS002
Resistance
Thickness

1.0m

2.0mm

3.0mm

4.0mm

5.0mm

6.0mm

8.0mm

10.0mm

12.0mm

15.0mm

20.0mm

30.0mm

Oil
Not Recommended
Width
1000mm 1200mm 1400mm
Aging
Good
Length
5m / 10m
Fuel
Not Recommended
Colour
Black / Red / Grey
Acidity
Good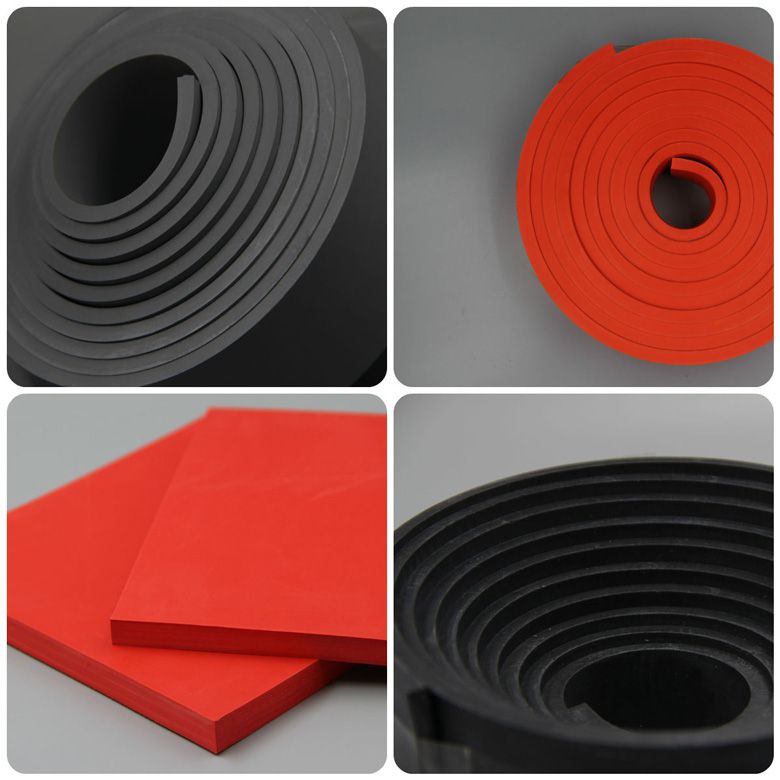 OEM & customized size are agreed. Packing in rolls and pallets.